Dorset LPG Marine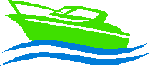 Do you own a boat? If you do you will be painfully aware of how expensive it is every time you fill up.
Do you want to halve the cost of refuelling your boat?
Did you know that we can convert your boat to LPG utilising exactly the same technology that is used to convert your car?
We can also convert your (probably temperamental!) carburettor engines to fuel injection with electronic ignition.
To obtain a quote for an LPG Marine conversion or for servicing please contact us on 01202 680748
Or Use the customer enquiry form